Call us! (907) 240-RENT (7368)

Email us! info@alaskababyrentals.com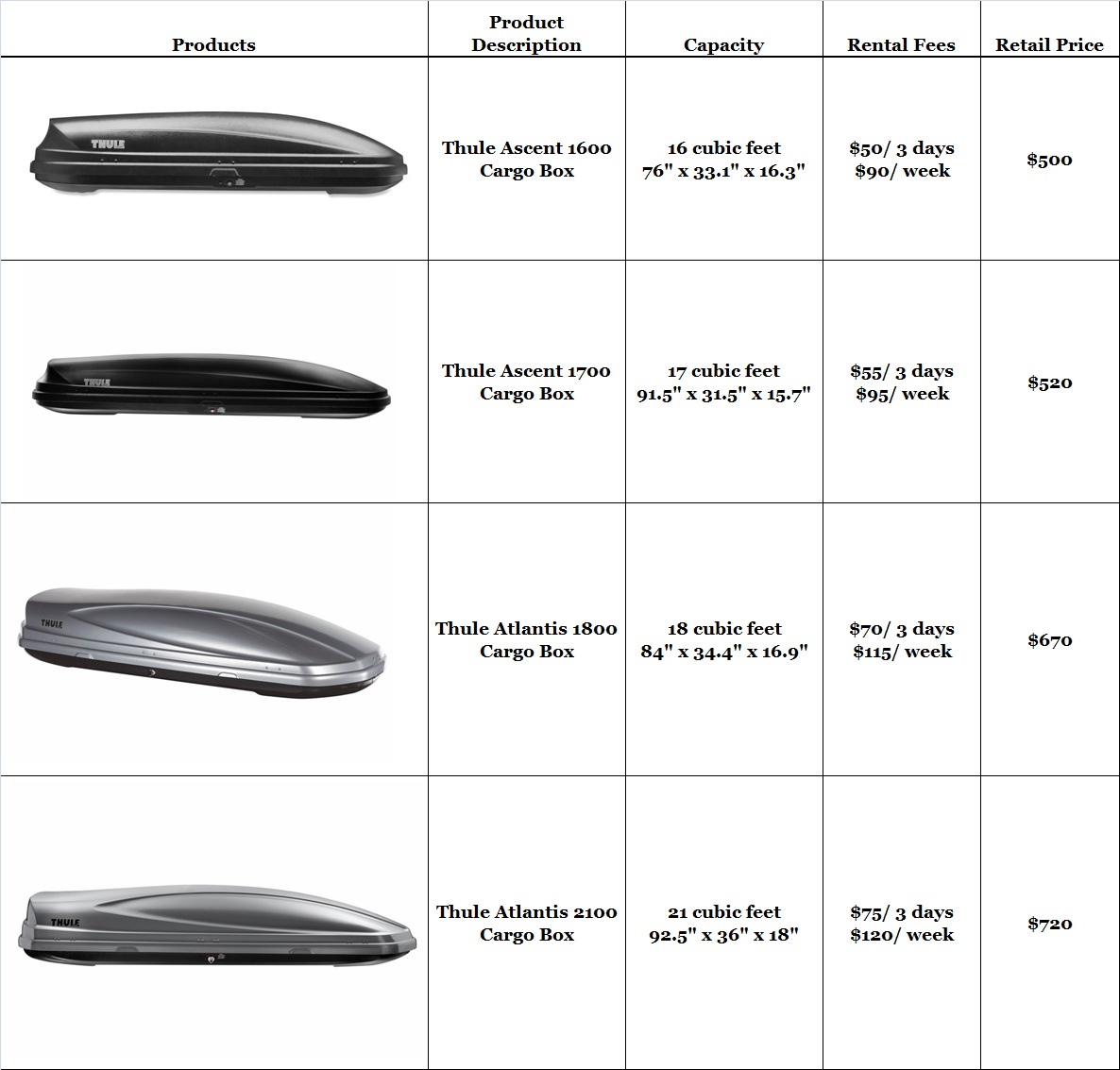 We rent Thule cargo boxes!  And we sell them too!  The best part is, not sure you want to buy?  Try our try and buy program first!  We are an authorized Thule dealer and will be happy get your vehicle fitted with the proper gear and on the road enjoying your adventures

RENTAL INFO:

Reservations or Questions:  Contact us at info@alaskababyrentals.com or call at 907-240-RENT (7368).   We will follow up with some questions regarding your vehicle to ensure proper fit and email you a rental contract.

Deposit:  A $200 deposit is required, in addition to full payment made at the time of reservation.  A credit card will remain on file until the item is returned. 

Load Bars:  Your vehicle will need Thule / Yakima or factory roof rails and crossbars for the box to attach to.

Installation:   For liability reasons we are not able to help install or uninstall the Thule products.  

Delivery:  Yes will will deliver for a $30 fee to the Anchorage area and this includes the airport and rental car facilities.  Local pickup at our South Anchorage location is free but by appointment only. 

Additional Thule Products:  Yes, we carry or are able to order all Thule products including load bars, bike racks, cargo baskets, ski carriers. 

Thule Try & Buy Program:  After renting any of our Thule car top carriers, you can apply the 3 day rental price towards the purchase of any Thule product for up to 30 days after your rental.  This program may not be combined with any sales or other promotions. 

How much gear can the cargo boxes hold?  A lot!  Think suitcases, skis, double stroller, camping gear and more!